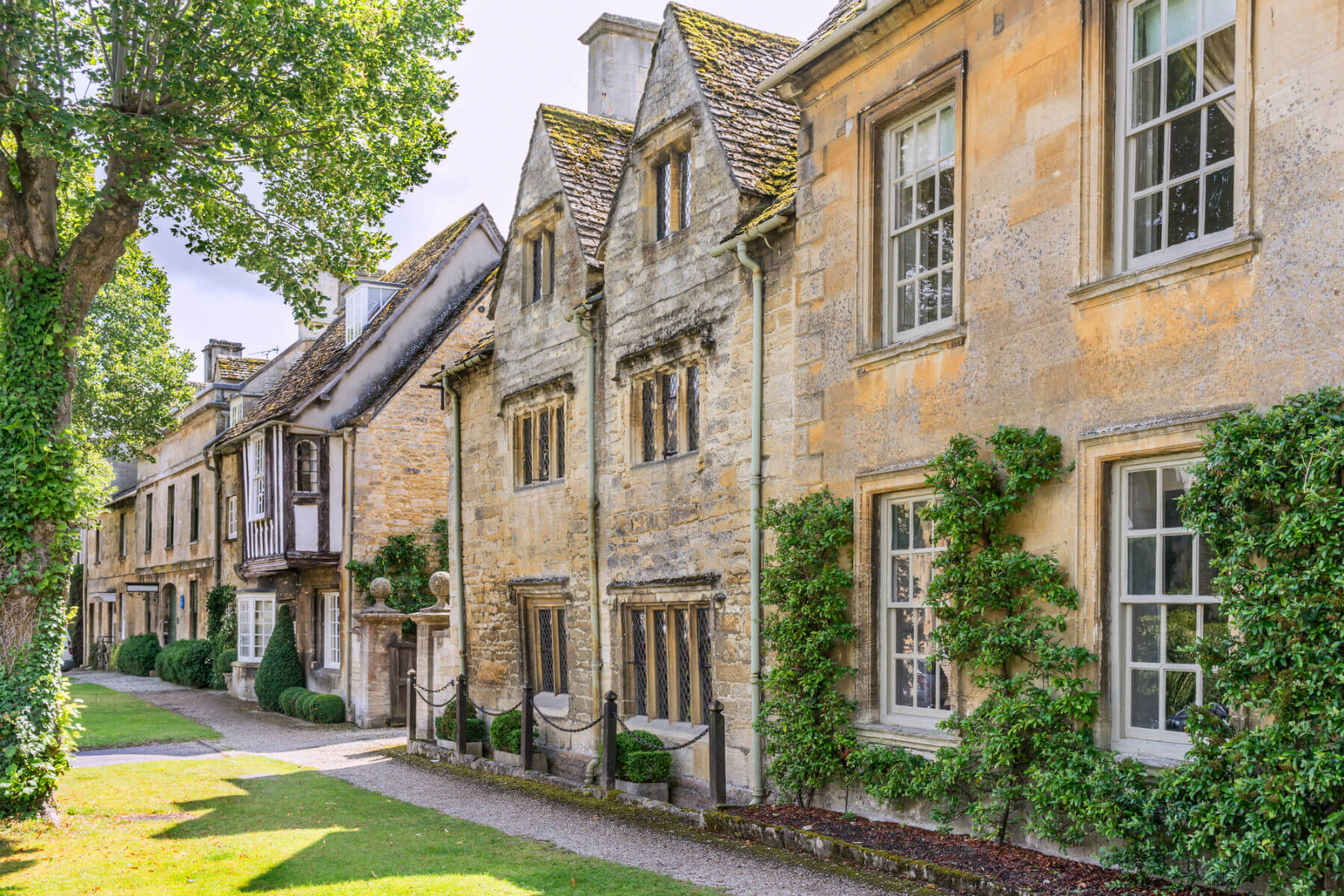 Property in Oxfordshire – Working from home in 2020 and beyond
Published Aug 14th 2020
4 mins read
When a client decides to engage Garrington to carry out their property search an important first step is to create the search brief, where the client confirms their 'needs' and 'wants'; essentially what they primarily need from their new home, and the optional attributes they would ideally want.
In recent years our clients' most requested needs have typically included 'garden', 'garage', 'detached', and 'annexe', and as moving to a new house is an expensive and disruptive exercise, future-proofing (buying a property that has the potential to meet their possible future needs) has become more relevant and desirable. Buyers seeking property in Oxfordshire are increasingly looking for a property that is well suited to working from home in 2020 and beyond.
New priorities
The Covid-19 pandemic has brought about many changes including suddenly requiring a large proportion of people to work from home during 'lockdown', and therefore I anticipate a 'dedicated office' or 'separate building to create office' becoming a new 'need' for many.
For those who did not work from home before the pandemic, a space put aside for a computer for browsing online or for the children to do their homework was not unusual. Some people are lucky enough to have a dedicated study, but many simply use a corner of a reception room, a spare bedroom, or just put their laptop on the kitchen table.
Homes need to do more
The spaces that were once sufficient for occasionally working from home will likely have proven completely inadequate for those who have switched to working from home full time during 'lockdown'.
The realisation that the current set up is not ideal has likely been heightened further if more than one person has had to work from home full time, and they may also have had to incorporate homeschooling and childcare.
Our homes have had to fulfil the roles of office, school, gym, and a place to relax, and the trend over the last decade towards a more open-plan living space has not been conducive to this.
In addition, the exponential use of video conferencing has put the home-working setting on full view to others who would not ordinarily see behind our closed doors, with interesting results, as highlighted by some recent television interviews.
Before lockdown, working from home wasn't an option for most people, or it simply didn't seem practicable, but having now been forced to create and invest in home-working solutions, many companies have realised it is not only feasible, but desirable, allowing them to reduce or fully relinquish expensive office space, and allowing employees a more flexible work-life balance.
Remote working post lockdown
It is probable that once we are back to normal, whatever the new normal may be, many more people will be able to work permanently or at least part of the week from home. Large employers such as Barclays, Google, and Mastercard have extended home-working until the end of the year and are considering ways to permanently incorporate a remote workforce.
This will give many people the freedom to buy a home further away from their employer's official business premises if the commute is not daily, or indeed wherever they choose if commuting is no longer a factor.
For many of us the lockdown and social-distancing restrictions have highlighted areas of how and where we live that we would like to change. Lack of space within the home has had more of an impact with the whole family using the space at the same time and in different ways. In addition, with many parks and playgrounds having been closed, the importance of having a private outside area, and the ability to walk, run, or cycle safely in open spaces has never seemed more vital to our physical and mental well-being.
Supply and demand
Since the property market reopened on 13th May, demand for country homes in the Oxfordshire and Cotswolds area has soared. The announcement from Chancellor of the Exchequer, Rishi Sunak, on 8th June raising the Stamp Duty Land Tax threshold to £500,000 on residential purchases until 31st March 2021, resulting in savings of up to £15,000, will undoubtedly increase this demand. The difficulty is that properties on the open market are in very short supply and buyers need help to find and secure their new home.
During June 2020, Garrington received more enquiries for our search and acquisition service than any other June in our 24-year history. Buyers clearly feel they need help and are turning to the professionals to give them the edge over other buyers, and to source those elusive off-market properties that nobody else can access.
A common thread of these new enquiries is the need for more space, larger gardens, views and easy access to the countryside, which we feel is a direct reaction to the stresses and difficulties experienced during the lockdown.
Where to live in Oxfordshire
Oxfordshire is an ideal place to live for those seeking a home in a more rural setting, with larger properties with space for a dedicated home office, larger gardens, and the ability to reach the city if and when needed.
Sought-after locations offering the country life and easy access to London include:
Charlbury, a charming small Cotswolds town with a selection of shops and pubs, a very active community, and its own railway station with a regular direct service to London. Charlbury railway station is the closest to Soho Farmhouse in Great Tew approximately six miles away.
Kingham, a pretty Cotswold village with two highly esteemed pub restaurants, close to Daylesford Farm Shop, Soho Farmhouse, and also has its own railway station with regular direct services to London.
Stratton Audley, 2.5 miles to the east of Bicester is an attractive and characterful small village with a pub restaurant and an active community. Like many small villages, it relies on the nearby town for its shopping facilities, in this case, Bicester, which also has two railway stations with regular services to London and Birmingham.
Oxfordshire property finders
Our team would be delighted to talk to you regarding your plans to find a property in Oxfordshire. To discuss your requirements and our services in greater detail please contact us, without obligation.