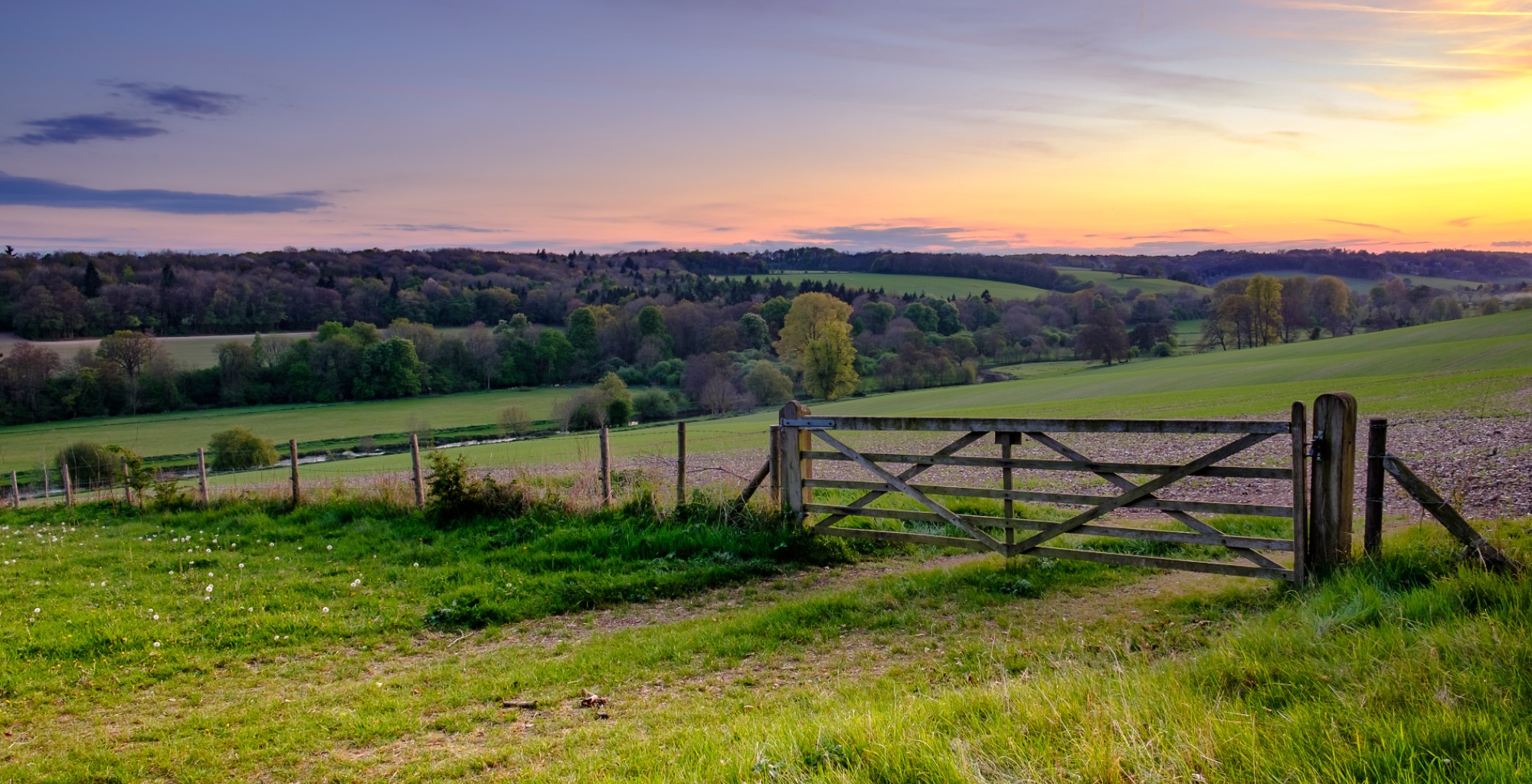 Why move to Buckinghamshire?
Published Nov 30th 2021
4 mins read
Have you watched others make the move to the country over the past year or so and wondered if you might be happier in a new location?
Those who are considering the home counties may wonder which area is best for them and be asking why move to Buckinghamshire?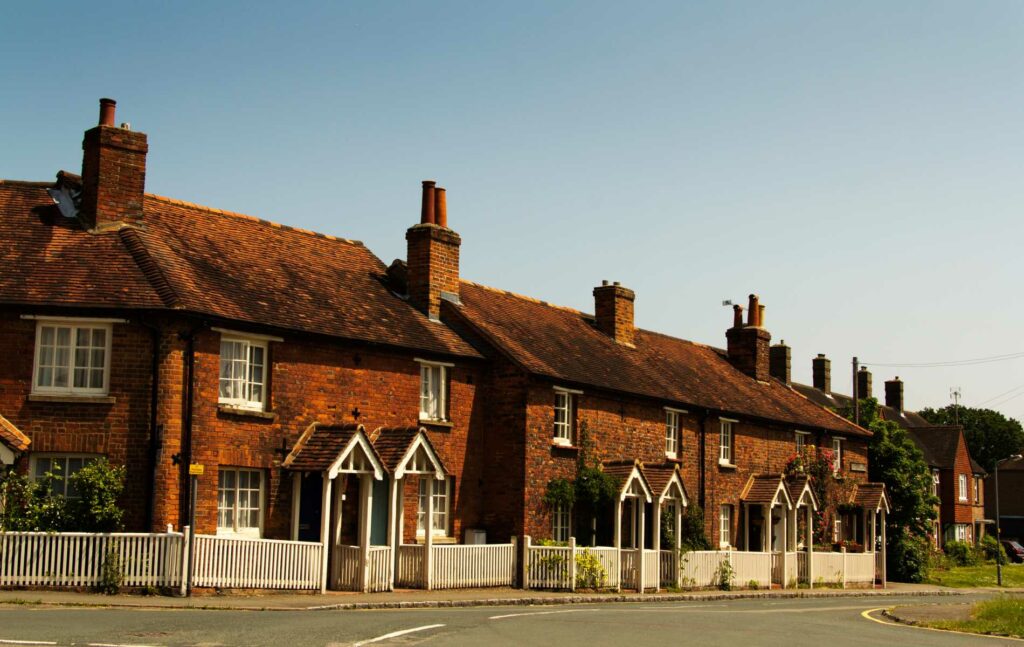 Escaping the City for dreams of a slower paced, more rural way of life is historically a well-trodden path and an estimated 700,000 people left the capital for the lure of the countryside as part of the mass Covid exodus to all directions of the country.
For some it has been a transformational move, enabling many to evaluate what they really want from their lives and deliver long held dreams of a slower paced, more rural way of life, long walks and log fires.
However, with time to reflect and life reopening, others are realising that although the countryside delivers so many benefits, some have been feeling isolated as the move was too far afield and are missing the energy that London has to offer.
With its location so close to London, areas of outstanding natural beauty, much revered education system, proximity to the many transport links, bustling towns, sleepy villages, Buckinghamshire is one of the most sought-after destinations for those seeking pastures new. It can offer a compromise, for those caught in the middle.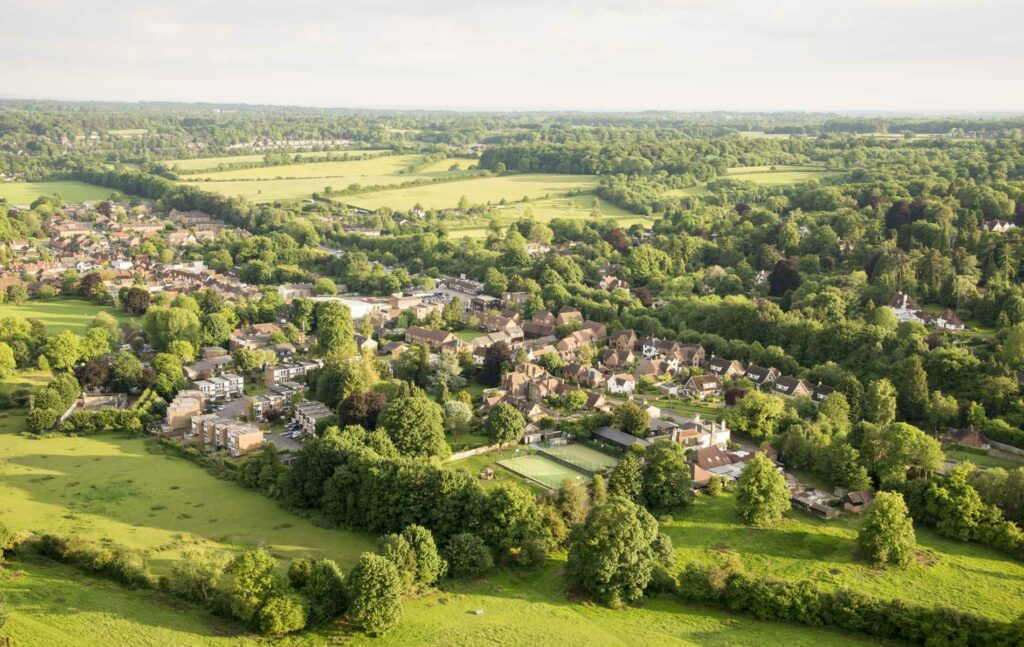 Where to live in Buckinghamshire
Those still considering a move to Buckinghamshire might wonder where they should focus their search.
Depending on the motives for a move there are plenty of beautiful places to live with lots to offer those leaving London for the country life.
Here are a few locations we'd suggest you consider:
Beaconsfield and Gerrards Cross
These towns are ideal for those looking for a place to live that still offers a fast commute when needed with the train journeys into Marylebone taking as little as 25 minutes and 19 minutes respectively.
There is a choice of excellent schools from nurseries, primary, secondary, grammar and private and including many rated Outstanding by Ofsted catering to early years to 18 year olds, including the esteemed Beaconsfield High Grammar School.
Stoke Poges, Farnham Common and Fulmer
More southerly in the county, but close by and still offering the spirit of community, quality education, nature reserves at Stoke Common and Burnham Beaches and the glorious Black Park, where films, too numerous to mention have been filmed, being located next door to Pinewood studios.
On top of this, the train station at Slough offers a swift commute into London Paddington in around 13 minutes.
The Crossrail is currently on target to commence services in early 2022, of which the greatly reduced commute times to the City, will be very welcome to those that are now back in the office more regularly.
Close by to these areas are the smaller villages such as Chalfont St Peter, Fulmer, Seer Green and Jordans all offer delightful communities in which to settle.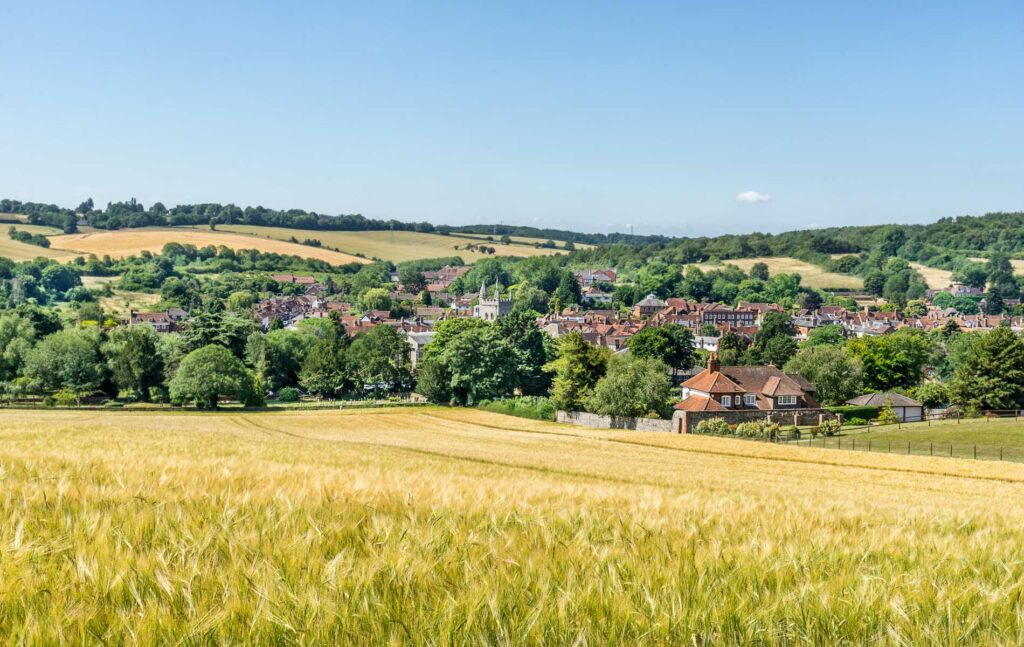 Amersham
Made up of two towns, the characterful historic Old Amersham, and the newer Amersham on the Hill.
Old Amersham is one of the most beautiful market towns, all set in the Chiltern hills with a beautiful high street and an array of excellent pubs and restaurants, including the acclaimed Michelin starred Artichoke and stunning Spanish tapas at Pluma.
Amersham on the Hill is a large bustling town with an array of shops, cafes, restaurants etc, that you would usually see in a high street, together with many independent options.
Here you will find a station with two lines, the Chiltern line into Marylebone in around 35 minutes and the Metropolitan line tube line that goes into the centre of London.
Amersham has an array of schools from nursery all the way through to senior schools that are rated Outstanding by Ofsted.
Milton Keynes
For those wanting to be more into the countryside, further north you will find the larger town of Milton Keynes, being a very commutable 35 mins into London, surrounded by some timeless and impossibly pretty villages.
Just over 50 years since its inception, it was created as a low-rise, low-density area with at least 40% of green space of linear parks and lakes.
Often it is difficult to think you are in such a large town as buildings and infrastructure are carefully hidden behind grassy banks, thickets of willow, pine and dogwood.
It is also a Go Ultra Low city with a fleet of electric buses and a network of electric charging points, 180 miles of bridleways, footpaths and cycle tracks.
Again, as with other areas in Buckinghamshire, outstanding education is not difficult to find at all levels.
Property for sale in the county ranges across the full spectrum and styles, sizes, location and value to suit every need, all within a short distance of the capital.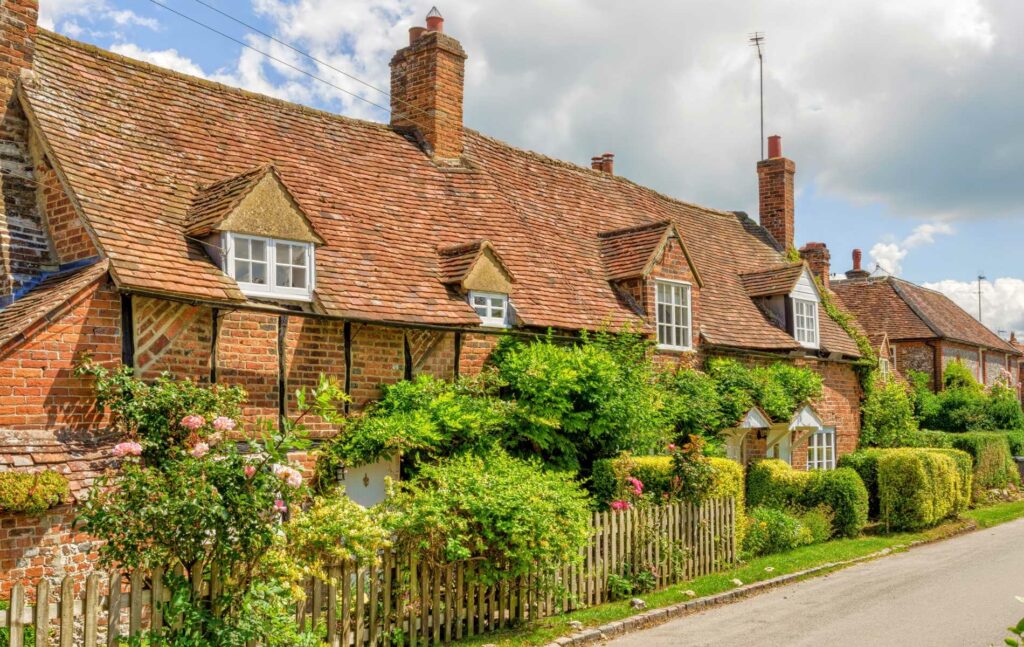 Planning a Move to Buckinghamshire
The new working dynamics that improved technologies and more flexible working arrangements have enabled many to think about living in new locations over the past year or so.
For some, working remotely full time is still an option, however, some are needing to return to commuting into London two to three days a week or more, which might mean considering a move to a location where this is possible.
In fact, hot-footing it out of the city has never been more relevant, the Garrington team seeing a 30 percent rise in enquiries from Londoners since the first lockdown.
Even though the Capital has now been fully reopened for some time, there is currently little sign of this trend abating.
If you feel you'd benefit from the guidance and expertise that can be offered by a professional buying agent, please do get in touch for a no obligation discussion about your plans to move and the services we offer.